Crafting Solutions Fabric Shop Online Catalog Program
With more than 20-years experience serving the quilting trade, Crafting Solutions has the reputation as being the go-to agency when a company needs visibility. Our products and services focus squarely on getting our clients results, and not on creating new revenue streams for ourselves. Our applications are designed with the soul purpose of generating results for our clients and would never be made available to our clients' competitors as a fee-based or PPP-type service. Our highly visible and popular search engine and newsletter applications are available exclusively to our clients and are never made available to non-FabricShop customers.
Services Include:
Web Design and Maintenance
Search Engine Optimization (SEO)
Newsletters/Mailing List Management
Press Releases
Copywriting and Editing
Hosting
Domain Name Acquisition
Available Fabric Scanning Services
Mutli-Image Upload
Class Calendar/Schedule Software
Promotion and Sales Management
Logo Design
The following services are free if you are a fabric shop customer: Web design and maintainance including a yearly redesign, Search Engine Optimization (SEO), Newsletters, Management of domain name renewals, hosting, exclusive inclusion to our highly ranked search engine
Quilt Shops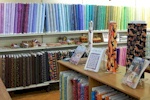 Retailer version
Our custom designed software will allow you to upload images and control your website with ease of navigation. Secure shopping carts, newsletters, promotions, and calendar of classes are just a few options available...
Read on
Quilt Guilds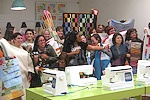 Quilt Guild license
Our knowledge in the business will assist the guilds to promote lectures, meetings, and philanthropic endeavors...
Read on
Manufacturers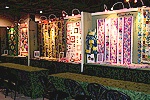 Manufacturer version
Our reliable expertise with manufacturers will allow us to showcase your product. Our vast knowledge of search engine optimization will allow you to assist us with higher visibility of your collections and offerings. We also have technology that will assist your sales representatives...
Read on